We are offering a list of smarter solutions that will empower businesses
to reap the full benefits of IR4.0 with safety, efficiency and productivity as the top priority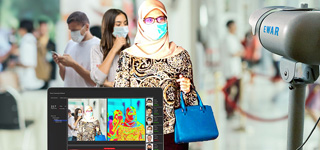 Let our EWAR solution take over in safeguarding your buildings and premises to limit the spread of COVID-19.
Armed with efficiency and speed, EWAR supports organisations to easily transition into the new normal, allowing businesses to focus on core activities.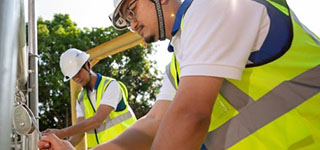 With growing population and environmental issues becoming the biggest factors in deteriorating water supply, water management has become a critical issue.
Intelligently automate your water management system with SWIMS and improve water quality, conserve water usage and many more.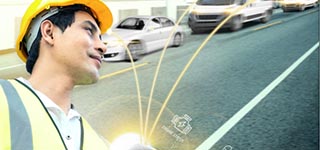 Stay agile and increase revenue with CONVES as it ensures vehicle safety and compliance while enhancing overall fleet productivity via real-time data and drivers' performance.
With data analytics, CONVES offers vehicle telematics information, driver behaviour reports and advisory information to fleet operators.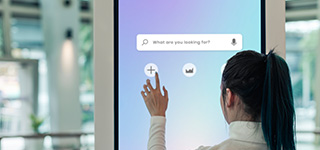 ACE is a platform that analyses customer experience and footfall within a physical premise to offer advice in enhancing that experience.
Retailers are now able to improve customer experience, sales and loyalty as ACE supports customised services, targeted advertising and visitor visibility.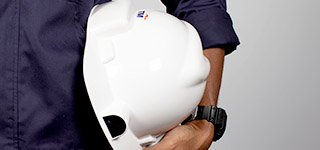 Smart Helmet offers a combination of safety helmet and Internet of Things to provide safety, connectivity and tracking benefits to worksite supervisors.
Equipped with live, wireless monitoring and sensors, Smart Helmet delivers accurate data analysis to achieve efficiency in completing tasks and managing workflows.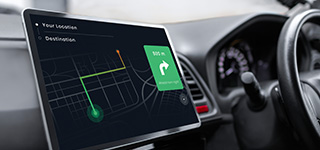 Unlock new possibilities in your driving story with iGO as it enables a smarter and safer driving experience.
iGO captures telematics data, interprets and integrates it so that drivers can easily enhance their behavioural skills on the road.