TM R&D CEO in 'Simposium Wanita Dalam Pengajian Tinggi 2021'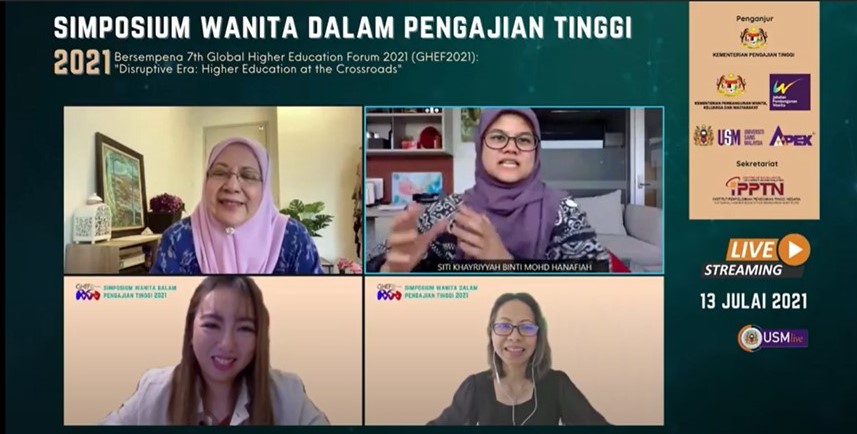 TM R&D CEO Dr. Sharlene Thiagarajah recently participated in the Simposium Wanita Dalam Pengajian Tinggi 2021 Panel Session entitled Wanita Dalam Akademik Dan Penyelidikan organised by the Ministry of Higher Education, Universiti Sains Malaysia and Department of Women Development (Ministry of Women, Family and Community Development).
The panel session also featured two other renowned speakers and they are YBhg. Prof. Datuk Dr. Asma Ismail FASc. Holder of Kursi Ibnu Sinar, International Islamic University, Malaysia and Dr. Chai Lay Ching, Chair, Young Scientists Network-Academy of Sciences Malaysia.
The one-hour session aims to address issues in empowering women in the higher education sector to adapt to the clash of the disruptive era and the Covid-19 pandemic thus drive the role in achieving sustainable development goals.
Dr. Sharlene shared excellent views on the current landscape of women's leadership in the industry and its trend as well as her opinion on work and home life balance in today's context.