Chances are that every single part of our life, from credit decisioning to movie recommendations or perhaps checkout-free stores, are touched by Artificial Intelligence (AI). In fact, AI and the Internet of Things (IoT) are gradually becoming a constant presence in many technological applications these days, pushing for rapid innovation in various industries ranging from healthcare to manufacturing and transportation.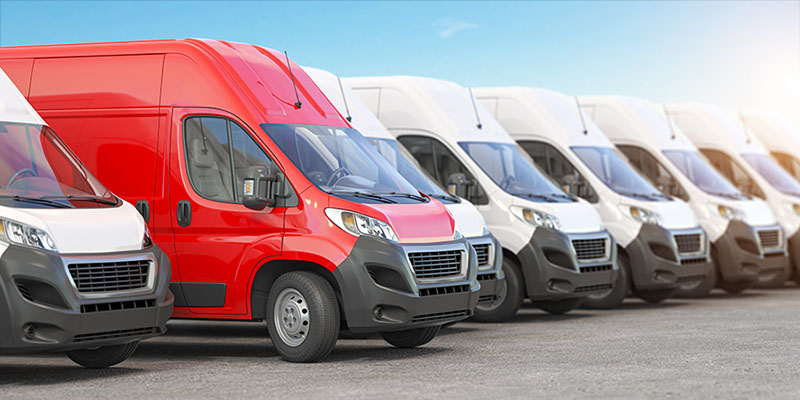 Fleet management allows companies to reduce costs, improve efficiency and ensure compliance across an entire fleet operation
Interestingly, the path carved by recent impacts in AI development has made way for unprecedented growth in the fleet management industry. For years, fleets have been able to track mobile assets in near real-time using telematics. However, the sheer volume of data collected from on-vehicle sensors and the wider IoT has become increasingly demanding for fleet operators and now most businesses are calling for an integration of much smarter management systems to help keep pace.
To top it off, there is a growing need to put drivers' safety first without compromising cost or efficiency. Therefore, numerous companies around the world have and are gradually adopting smart fleet management systems.
In Malaysia, the innovation arm and a wholly-owned subsidiary of Telekom Malaysia Berhad (TM), TM Research & Development (TM R&D), has come up with a fleet management solution known as the Connected Vehicle System (CONVES) that can be used by any industries with fleets to manage.
Mobility with cutting-edge solutions
These days, it is a known fact that the adoption of IoT and algorithms can enhance overall efficiency and provide real-time visibility into operations and across the supply chain. That brings us to the goal of CONVES -- which is to improve fleet and driver productivity as well as ensure vehicles safety and compliance level, ultimately optimising the fleet.
The innovation captures real-time data about the vehicles, allowing fleet operators to track and monitor their real-time location. While it is suitable for any industry, CONVES  solution is aimed at logistics companies, transportation companies, municipal council vehicles, enforcement authorities and companies with a large number of company vehicles.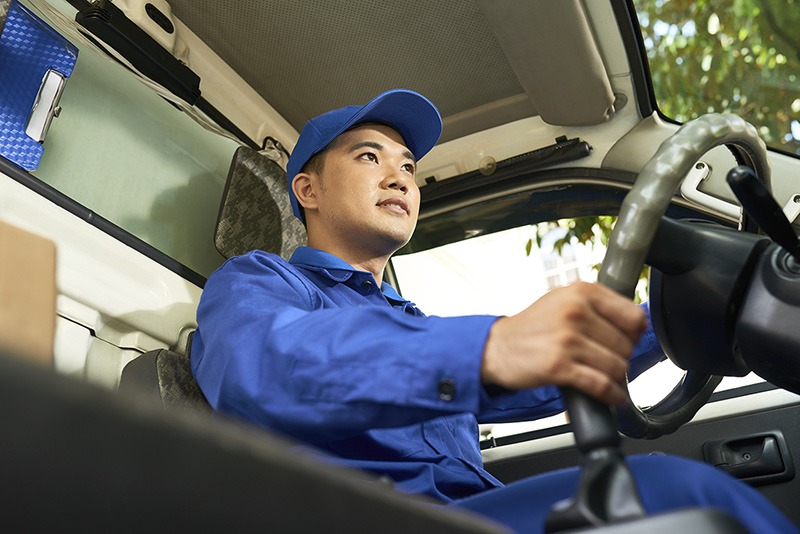 CONVES is aimed at logistics and transportation companies, municipal council vehicles, enforcement authorities or companies with a large number of company vehicles.
With telematics data, the driver's driving pattern can be established and the solution could then provide advisory information on how to improve their driving skills. As driving skills are improved, traffic summons will be reduced leading businesses to save costs benefiting both driver and company.
Other functionalities and features of CONVES includes vehicle inventory and tracking, vehicle diagnostic and maintenance, driver management, reporting, as well as driver scoring and education. Zone violation detection is also available which means that if a vehicle is detected out of the designated zone, an alert will be sent to the supervisor. This is part of CONVES's geo-fencing capability.
With a comprehensive fleet management solution like CONVES, businesses can also expect full visibility as advisory information such as service & maintenance alerts, parts to be replaced, fuel consumption, abnormal vehicle conditions, vehicle upkeep such as PUSPAKOM check, road tax and insurance renewal are all now presented at the tip of your finger.
Currently, the solution is being deployed nationwide to monitor vehicles under TMF Autolease Sdn Bhd  (TM Fleet), a subsidiary of TM Group. CONVES was also deployed in Langkawi at six partners' locations as part of TM's 5G Demonstration Project (5GDP) to monitor their driver's driving behaviour, fuel consumption, vehicle condition and service maintenance requirements.
Bringing together data analytics and algorithms
The solution doesn't just perform vehicular telemetry but also uses the power of data analytics and algorithms to change driver and fleet operator behaviour by offering advisory functions.  Each trip is analysed and given a score based on the driver's behaviour on each trip. Predictive analysis can then be done on driver's training needs for behaviour improvement as well as next maintenance service time, items and budgetary costing.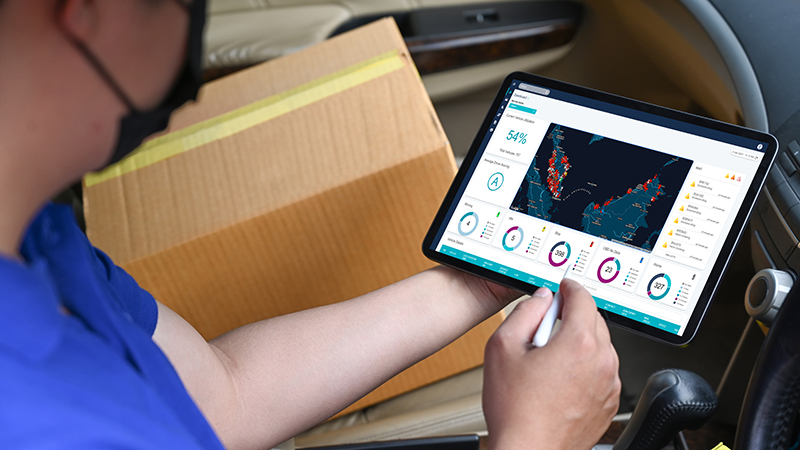 CONVES performs not only vehicular telemetry but also uses the power of data analytics and algorithms to change driver and fleet operator behaviour by offering advisory functions.
Apart from statistical analysis and dashboards, it also offers just-in-time vehicle maintenance to optimise cost and predictive vehicle breakdown information so that the parts can be kept in stock.
 Just plug and play
This innovation by TM R&D is simply a plug and play solution. A fleet operator would only need to plug the sensor on the vehicle onboard diagnostic (OBD2) port. No hard wiring is required in vehicles to avoid warranty issues with the vehicle manufacturer. Interestingly,
microservice backend design allows new additional advisory modules to be incorporated easily into the solution.
The future of fleet
There is no doubt that advances in AI will continue to evolve and according to statistics by Facts & Factors, the global Smart Fleet Management Market is expected to reach US$900 Billion by 2026, at a compound annual growth rate (CAGR) of 8% from 2019 to 2027. A need for enhanced vehicular safety would be the primary factor driving the growth of the market, experts reckon.
Companies with better innovation adoption will easily keep up with best-in-class competitors and able to stand out from the crowd.
As technology like AI continues to become ingrained in the fleet industry, companies that adopt innovations now will have a much easier time keeping up with best-in-class competitors and standing out from the crowd.
About TM R&D
Established in 2001, TM R&D is the innovation arm for TM Group focusing on creating smarter ecosystems to make business and life easier for a better Malaysia. TM R&D's solutions are clustered around four (4) pillars namely Intelligent Platforms, Data Brokerage, Connectivity/Tools and IR4.0/Digital Solutions. Growing from strength to strength since 2016, TM R&D has won multiple global awards and generated more than 2,800 Intellectual Property Rights (IPRs) and 1,400 digital assets to date. TM R&D's innovations are all developed in-house and cut across multiple verticals such as Utilities, Retail, Agriculture, Healthcare and Education with safety and productivity as the top priority.
For more information about TM R&D and its innovations, visit www.tmrnd.com.my or email your inquiry to business@tmrnd.com.my or follow them on LinkedIn (TM Research & Development) for more news and updates.