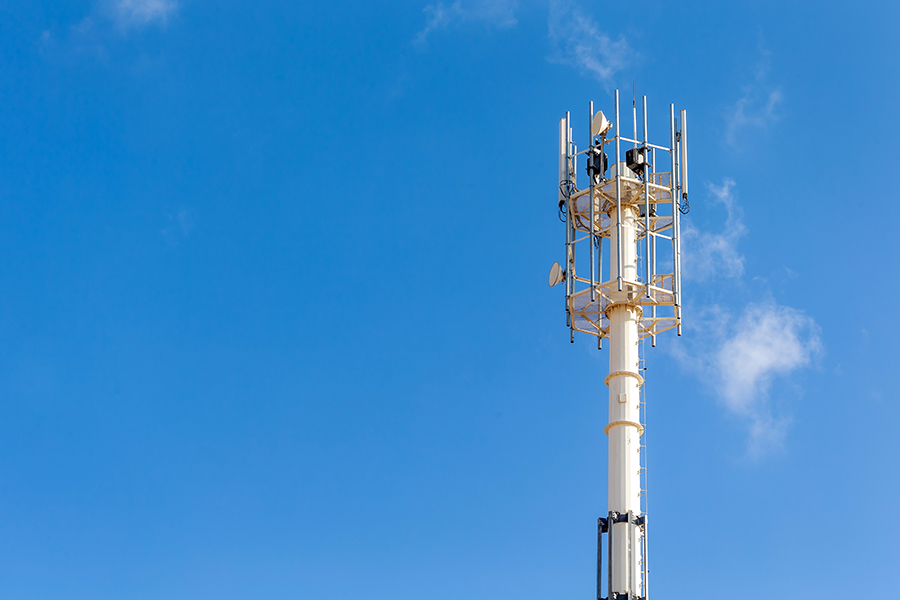 The transformation for telecommunication (telco) providers are on the horizon thanks to Artificial Intelligence (AI) and Machine Learning (ML). These two technologies enable telco businesses to rethink how to analyse data and integrate information in order to improve decision making, refine customer experience and ensure further growth.
Globally, AI is projected to power 95% of customer interactions through live phone calls and online conversations by 2025, Servion Global Solutions forecast. At the national level, a study by Microsoft and IDC Asia/Pacific predicts that seven out of 10 business leaders agreed that AI is instrumental for their organisation's competitiveness.
Pandemic also brings out a whole new challenge for businesses to amplify their digital transformation efforts. We can clearly see that average consumers have increased their digital footprints hence now, more than ever, consumers could no longer afford to face service interruptions due to their own heavy usage of technology at home.
Digitalisation on every aspect of business operations is no longer an option for most especially for those in telcos. But in order to truly capitalise on the promise of AI in telcos, we need to ensure that it will make operations smarter, simpler and speedier without compromising security.
That's why TM R&D continues its emphasis on intelligent platforms to drive best in class customer experience and ease business operations. Simply said, a win-win situation for all parties. Let's take a look at four of our solutions where we integrate AI and ML among many other technologies to meet the demand of future-proofing telcos.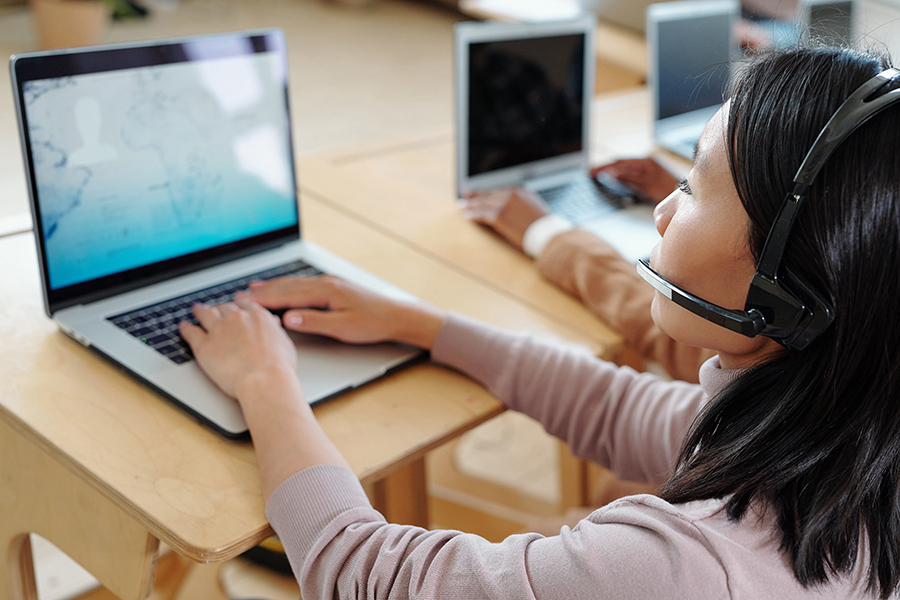 CAMELIA: Advanced network troubleshooting and prediction system via machine learning algorithms
In recent years, we have taken considerable steps forward by developing a centralised analytic system that provides network health conditions, detects, locates as well as predicts fault of physical issues for access network via automated bulk scanning and real-time troubleshooting.  Named CAMELIA, this solution was developed to become one of the enablers in digital transformation from service assurance to network operation in Telekom Malaysia Berhad (TM).
In order to empower the network management operation team in providing a better customer experience, CAMELIA provides them with a wide array of necessary information such as service and passive network health performance visibility covering from good, caution, unstable and failure status.
This solution also helps in turning service and passive network fault troubleshooting, localisation, as well as testing to become simpler and easier for the field operation team. The system transforms reactive and corrective action towards proactive and predictive service and network management operations.
SPICE.ai: An integrated AI-driven solution for frontliners and customer self-serve platforms
Single Platform on Intelligent Customer Experience (SPICE.ai) is an integrated AI-driven customer experience platform that allows telco to reduce customer complaints, increase digital channel and improve frontliners productivity.
Through optimising AI and ML, SPICE.ai offers Automatic Speech Recognition (ASR) and Next Best Action (NBA) solutions. ASR allows customers the ability to interact with the system and solve their issues without communicating with a live agent.
Aside from that, targeted marketing can be done by suggesting the next best offer to the customer via NBA recommendation. SPICE.ai also features an aggregated and holistic view of any customers in a single dashboard which can be leveraged by frontliners to maximise their productivity level. In addition, NBA features module that provides the next best offer to targeted customer to enhance their experience and journey.
TROIKA: Intelligent waiters clearance in 14 days in compliance with JENDELA
TROIKA is a Digital Enabler Platform to accelerate the fulfilment of Next Best Action (NBA) and Service Installation. This solution was developed to comply with MCMC's Jalinan Digital Negara (JENDELA) requirements and TM aspiration which essentially aims to align the customer engagement period of time in order to capture and accelerate sessions for all waiters (customers) clearance within 14 Days.
Along with its intelligent function which helps to process all inventory responses and provide NBA, waiters clearance also benefits TM in terms of uplifting revenue and improving customer experience by reducing the order drop rate and accelerating the demand list for service provisioning.
TROIKA also integrates with existing OSS/BSS (Operation Support System / Business Support System) and share comprehensive information with relevant parties at all stages such as creating service orders, gathering enriched profiles up to suggesting new solutions to the waiting order.
Moving forward, TM R&D plans to integrate TROIKA as an E2E Intelligent Fulfilment Platform (TROIKA.AI) in order to provide a seamless experience in managing the fulfilment process in TM network. The platform will consist of multiple intelligent modules that will automatically manage the process from the "demand team" to find network resources and operational teams.
PATROL: Most advanced real-time alerts using artificial intelligence (AI) and machine learning algorithms to avoid cable cut
Combining AI, machine learning algorithms, video data, and reliable methodology, PATROL can easily and accurately assess construction risk which helps telco providers to identify threats near fibre infrastructure and proactively prevent fibre optic or copper damage. With early identification, PATROL hopes to significantly reduce the potential cases of cable cut.
Apart from AI, this solution also leverages on object detection capabilities and the Internet of Things (IoT) to detect a construction area using a dashcam. The system then automatically checks if the unregistered civil and construction activity is in close proximity to underground or overhead cable infrastructure. Several parameters will then be used to assess risk before an alert is sent to the Network Operations Centre for investigation.
PATROL was first developed to provide early warning alerts on areas where TM infrastructure has a high risk of being destroyed due to civil and construction works by a third party. By providing real-time alerts on civil and construction activities that pose a high risk, PATROL allows telco providers to act fast in preventing possible threats to their assets.
The cable cuts will lead to the loss of broadband and other telecommunication services which will cause major inconveniences to consumer lifestyle and businesses, as well as operation nightmares for any telcos.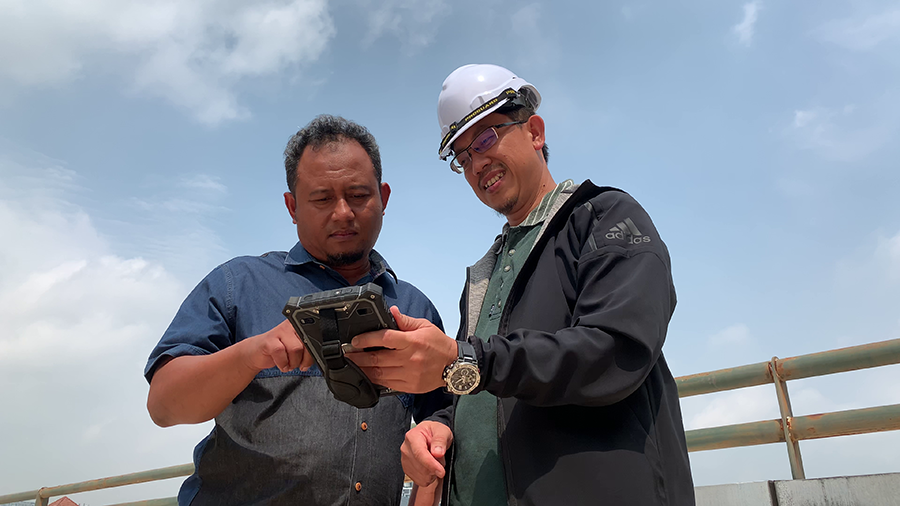 AI and ML will continue to innovate the telco industry
To conclude, it is evidently clear that the penetration of AI and ML will increase in the coming years as well as bring out more powerful innovation into the telco industry. Our solutions, CAMELIA, TROIKA, PATROL and SPICE.ai serve different purposes in telcos that would empower the telco industry with significant information on preventive maintenance such as cause analysis and prediction of issues.
Apart from transforming the telco industry, AI and ML also plays a key role in making ground-breaking changes that benefit consumers and businesses across many industries. In order to future-proof any business operations, business leaders should explore deploying AI tools to manage and leverage their data which will improve customer experience and match their emerging business needs.
About TM R&D
Established in 2001, TM R&D is the innovation arm for TM Group focusing on creating smarter ecosystems to make business and life easier for a better Malaysia. TM R&D's solutions are clustered around four pillars that are, Intelligent Platforms, Data Brokerage, Connectivity/Tools and IR4.0/Digital Solutions. Growing from strength to strength since 2016, TM R&D has won multiple global awards and generated more than 2,800 Intellectual Property Rights (IPRs) and 1,400 digital assets to-date.
TM R&D's innovations are developed in-house and cut across multiple verticals such as utilities, retail, agriculture, healthcare and education with safety and productivity as the top priority. Its solutions are clustered around four pillars, namely Intelligent Platforms, Data Brokerage, Connectivity/Tools and IR4.0/Digital Solutions.
Copyright © 2021 All Rights Reserved Telekom Research and Development Sdn Bhd