The conversation surrounding a more sustainable future has shifted from a mere social responsibility for companies to implement greener practices, to different individual ways each industry can incorporate these factors seriously, contributing to a larger global impact.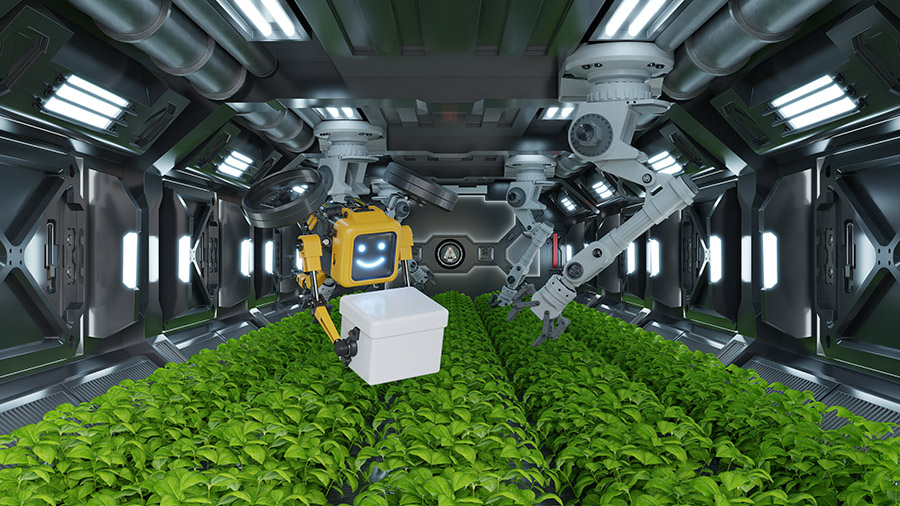 The use of automation, Artificial Intelligence (AI) and big data have played a significant role in the environmental, social and governance (ESG) aspect
The progress and transition toward a decarbonised future have become increasingly critical, which is why the use of automation, Artificial Intelligence (AI) and big data have played a significant role in the environmental, social and governance (ESG) aspects of things.
The framework which looks at a wide variety of elements has begun to play an important part across industries, but especially for one in particular, fleet management. Imagine having access to data that will tell us when a vehicle needs to be serviced, offer suggestions on how to improve a person's driving, how much fuel you have and will be consuming, as well as the live tracking of any one vehicle at any given time.
Developed by TM Research & Development (TM R&D), the Connected Vehicle System (CONVES) was aimed at becoming a solution for transportation and logistic companies, enforcement authorities, council-owned vehicles and companies that own vehicles in large quantities. The innovation arm of Telekom Malaysia Berhad (TM) developed the solution as a means to improve fleet and driver productivity, ensure drivers safety, vehicle compliance level and ultimately optimise the fleet.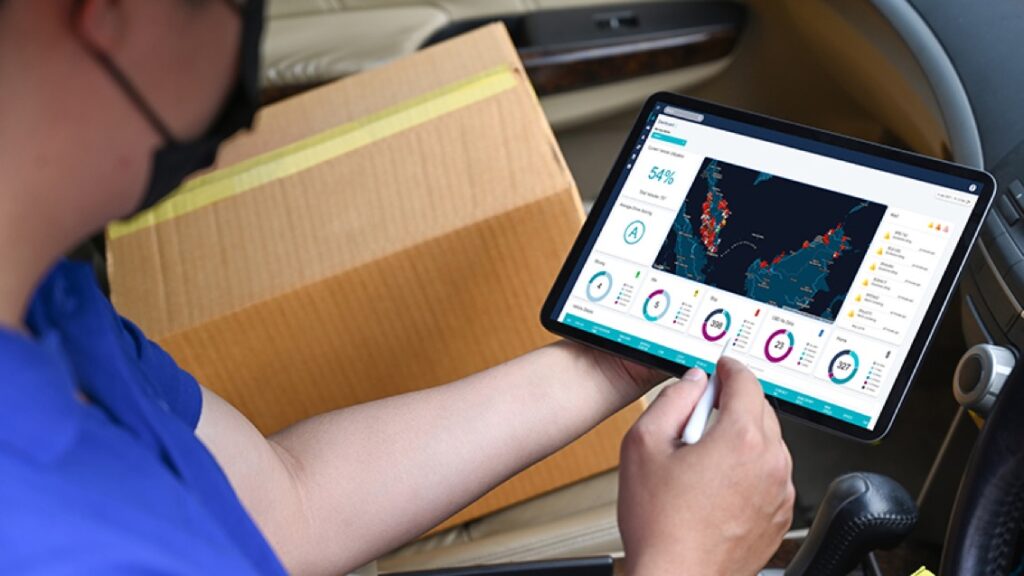 CONVES improves fleet and driver productivity as well as ensures vehicles safety and compliance level
Some of the ways that CONVES supports ESG include its ability to provide alerts on the driver's behaviour, focusing on speeding, braking, cornering, and idling violations that can ultimately reduce the cost of operations. Other criteria of CONVES include its vehicle maintenance alerts, where it uses real-time data to inform operators on vehicle faults for servicing, and usage alerts to reduce overhead expenses.
Measuring ESG impacts through CONVES
 Let's take a look at some of the impacts on the environment and whether CONVES fits in as the perfect solution.
When it comes to the environmental consideration aspect of managing a fleet, the most important thing is to reduce carbon emissions and pollutants to the environment while reducing wastage. With CONVES, fleet operators can now monitor the vehicle's condition, fuel consumption and maintenance requirement. This allows them to plan for preventive maintenance and save costs together. By utilising CONVES, fleet operators also have the potential to save up to 15% in fuel consumption and 10% in maintenance costs.
Besides that, the driver's behaviour also plays a huge factor in contributing to higher carbon emissions, for instance when a vehicle speeds or keeps a car idle. CONVES captures real-time data allowing fleet operators to track and monitor vehicles in real-time locations. With telematics data, a driver's driving pattern can also be established.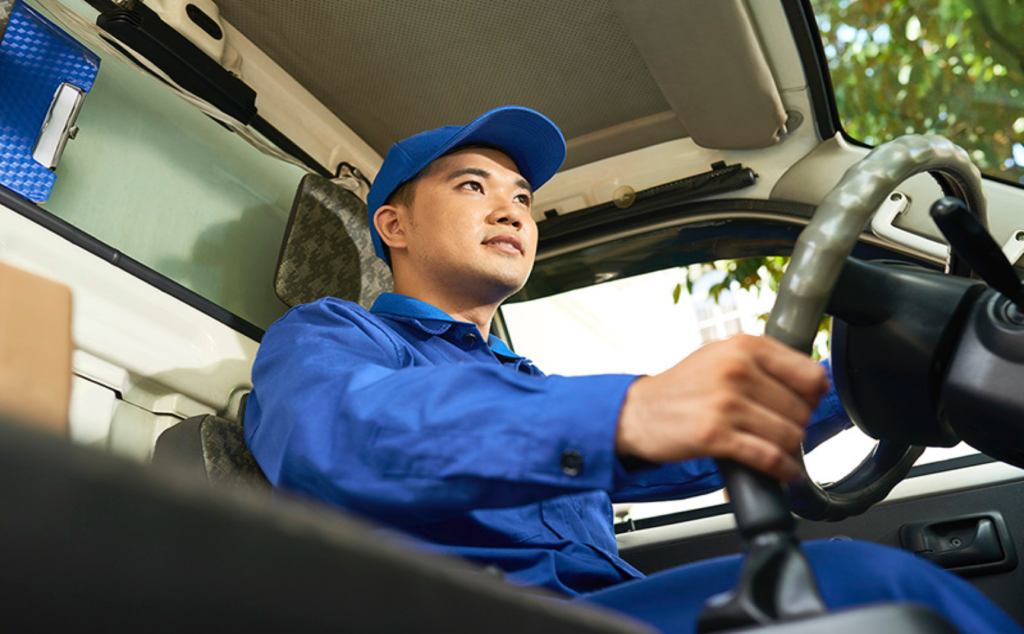 The driver's behaviour plays a huge factor in contributing to higher carbon emissions, for instance when a vehicle speeds or keeps idle
The solution is then able to provide advisory information to the driver on how to become a better driver benefitting both the driver and also the company, which is also part of the governance criteria.
When it comes to safety, because of all of its preventative steps, a driver's safety can be assured thus providing a sense of security and confidence. Companies are then able to prioritise the critical needs of a vehicle, extending the lifespan of each vehicle and increasing its resale value.
Sustainable fleet management
 In this day and age where building ESG credentials are becoming increasingly vital, TM R&D has the ability to present itself as the solution provider with sustainable propositions, lower investment risks and distinct financial benefits.
As we continue to push for more ESG-centric efforts, it is important for fleet operators who strive to remain on the front end of the curve to realign their business strategies and purposefully engage with a trusted and reliable technology partner for positive, proactive ESG impact while building resilience into operations.
CONVES as a solution is a rather holistic one, with different benefits to not only the driver but to management and the company overall. The goal when developing CONVES is to give the fleet operator access to industry-best data analytics that relies on real-time business intelligence which they can ultimately use as a tool to make more environmentally-sound business decisions.
All in all, CONVES has proven to be a solution that is powered by Big Data Analytics to determine the number of features and elements that have the power to contribute powerfully to the environment, social and governance form of things.
About TM R&D
Established in 2001, TM R&D is the innovation arm for TM Group focusing on creating smarter ecosystems to make business and life easier for a better Malaysia. TM R&D's solutions are clustered around four (4) pillars namely Intelligent Platforms, Data Brokerage, Connectivity/Tools and IR4.0/Digital Solutions. Growing from strength to strength since 2016, TM R&D has won multiple global awards and generated more than 2,800 Intellectual Property Rights (IPRs) and 1,400 digital assets to date. TM R&D's innovations are all developed in-house and cut across multiple verticals such as Utilities, Retail, Agriculture, Healthcare and Education with safety and productivity as the top priority.
For more information about TM R&D and its innovations, visit www.tmrnd.com.my or email your inquiry to business@tmrnd.com.my or follow us on LinkedIn (TM Research & Development) for more news and updates.