In order to create, transform, and progress business, you need the right talent to do so. Truthfully speaking, digital transformation is less about technology and more about people. Indeed, assembling the right team of technology, data, and people who can work together — with a strong leader who can bring about change — may be the single most important step that a company contemplating digital transformation can take.
Of course, even the best talent does not guarantee success. But a lack of it almost guarantees failure. In fact, according to Gartner "through 2023, inadequate talent management will cause 60% of digital transformation failures." This is a powerful statistic because every business that is thinking about its future may not have the ability to achieve that vision. Instead, projects and programmes will fail, or the vision will be sacrificed to fit with the capabilities of the organisation.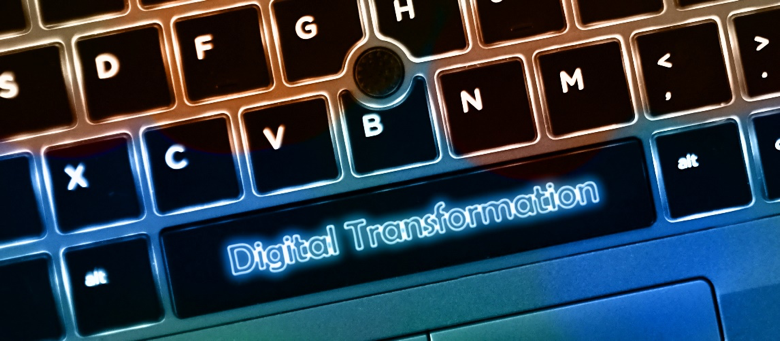 Even before the current COVID-19 pandemic, changing technologies and new ways of working were disrupting jobs and the skills employees need to do them. In 2017, the McKinsey Global Institute estimated that as many as 375 million workers — or 14% of the global workforce — would have to switch occupations or acquire new skills by the year 2030 due to automation and artificial intelligence (AI).
A separate report by Harvard Business Review also highlighted the fact that "the most brilliant innovation is irrelevant if we are not skilled enough to use it, and even the most impressive human minds will become less useful if they don't team up with technology." The main implication is that when leaders think about investing in technology, they should first think about investing in the right people who can leverage the technology to its full potential. In an essence, organisations need to realise that their digital transformation journey should start with investing in the right talent.
Behind every great company is its people
Innovation is commonly described as creative destruction because the creative aspect of innovation is entirely dependent on people. What good is the most brilliant innovation if we are not skilled enough to adopt and use it?
Dr Sharlene Thiagarajah, Chief Executive Officer of TM R&D observes that: "Lack of digital talents can hamper efforts to keep up with advancements which is why I believe in investing in up-skilling and reskilling the talents at TM R&D so that they are better equipped to meet the demands of future businesses".
"At TM R&D, we take pride in our role as the creator of smarter digital ecosystems to drive a more digital society, digital business, digital industry and digital Government, towards accelerating Digital Malaysia", sighting examples of digital solutions like EWAR, FORCE and SWIMS, all built in-house set to drive productivity and efficiency for enterprises businesses in Malaysia.
EWAR for example is TM R&D's innovation against COVID-19. It is a contactless temperature screening solution designed to assist enterprises in tackling the challenges that come with COVID-19. To find out more, please visit www.tmrnd.com.my
She reckons that Malaysia is in dire need of skilled digital talents to drive it to be a nation of creators and not consumers of technology. This is the only way to ensure that Malaysia stays competitive.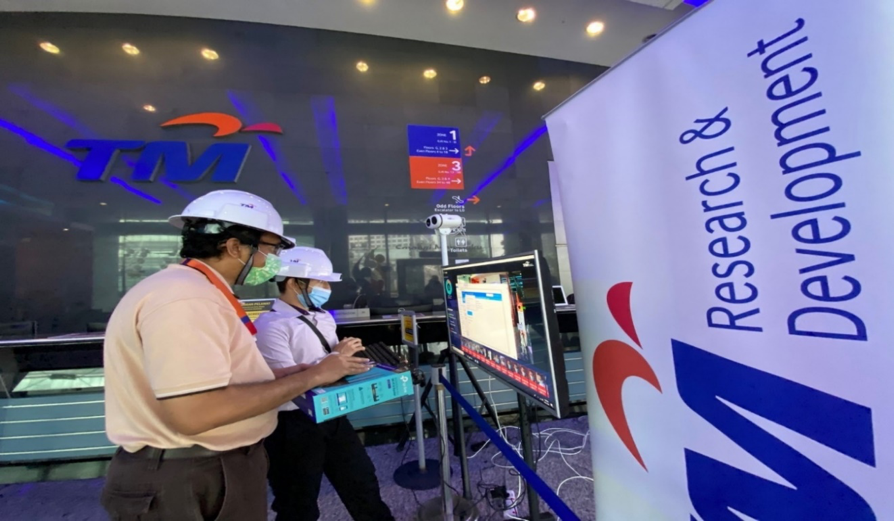 It is in fact true with Indeed finding that a shortage of skilled employees is leading to slower innovation and product development, and negatively impacting company revenues.
Closing the gap between talent & digital transformation
As part of the technology partnership ecosystem within the Malaysian Smart Factory 4.0 (MSF 4.0) at Selangor Human Resource Development Centre (SHRDC), TM R&D provides the technology and platform that allows for a collaborative, flexible, and scalable integration with the technologies featured at the MSF 4.0.
To begin with, MSF 4.0 aims to assist and support companies to adopt technologies through in-house talent development and be more self-reliant to ensure the sustainability of their digital transformation roadmap. MSF runs various programmes that train company employees on how to implement their digital transformation initiatives. It was set up in 2018 in collaboration with the Swiss Smart Factory in Switzerland.
Ts. Dr Chua Wen-Shyan, Head of Malaysian Smart Factory 4.0 at SHRDC said, "We believe in a people-focused strategy in developing the people to remain more competitive through innovation and achieve a more sustainable digital transformation."
"The MSF 4.0 programmes also provide the opportunity for industries to translate and apply the relevant skills and competencies gained to actual project implementation," he added.
SHRDC offers smart factory competency training through hands-on and online/remote learning approaches, ideal for relevant skills and talent development towards an Industry 4.0 ready workforce in Malaysia.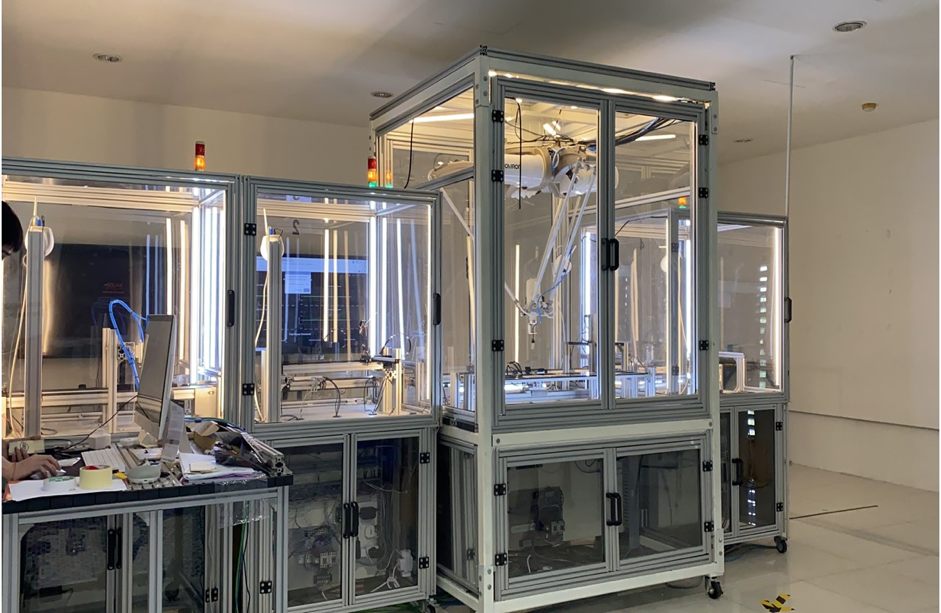 That said, TM R&D's Open Innovation Platform (OIP) had shown excellent potential integrating with SHRDC's Smart Factory Training and Development programmes in which the industries and communities would also be able to integrate the data connectivity from hardware to software and eventually to the OIP platform post-training.
Malaysian Smart Factory (MSF)'s focus is on sustainable digital transformation through talent development as they believe through upskilling and reskilling talent, they would be able to help industries grow more organically.
Adopting TM R&D's technology for partner's benefit.
As part of the Internet-of-Things (IoT) platform that can be integrated within the MSF 4.0 @ SHRDC's training programmes is the OIP stack-- an initiative from TM R&D to realise the potentials of IoT in the digital era. End-to-end IoT solutions, including transport messaging protocols, data storing and retrieving, security and rapid application development, are made simple through OIP.
In this context, OIP provides relevant data for sharing purposes with policy in place while also providing a sustainable transformation strategy for the industries as it focuses on a people-focused strategy from training to implementation.
The strategy is also a part of SHRDC's digital transformation framework in supporting the industries towards digital transformation. Additionally, OIP also provides an affordable and scalable IoT platform that is suitable for Small and Medium Enterprises (SMEs) in Malaysia to seamlessly adopt and scale.
The impact of such collaboration
More importantly, the value created by this collaboration allows industry, academia, and the community to collaborate and integrate technologies within a collaborative technology ecosystem inside the MSF4.0.
Essentially, the collaboration between TM R&D and SHRDC promotes great value in supporting innovation and development within the industries to develop an innovative society beyond Industry 4.0. Indeed, a people-focused strategy could be a game-changer as without leadership buy-in, a digital transformation would be very challenging. This is a factor often cited by digital transformation case studies globally.
Moving forward
Often, MSF works with a variety of local and international partners, and if relevant, it could educate the companies on how to integrate these partners' products with their smart factory ecosystem. Beyond the current collaboration, TM R&D and SHRDC will also jointly develop innovative solutions and digital transformation models which would benefit the industries in Malaysia, especially the SMEs, to gain access to collaborative, flexible, and scalable technologies at an affordable pricing model.
"The collaboration is geared towards supporting the growth of an innovative and collaborative community towards the growth of emerging technologies in Malaysia," Dr Sharlene further added.
Ts. Dr Chua couldn't agree more, "It's important for us to keep our ecosystem ahead of the technology curve and based on our experience we have found that collaborations like these can offer fruitful outcomes for the nation in the future."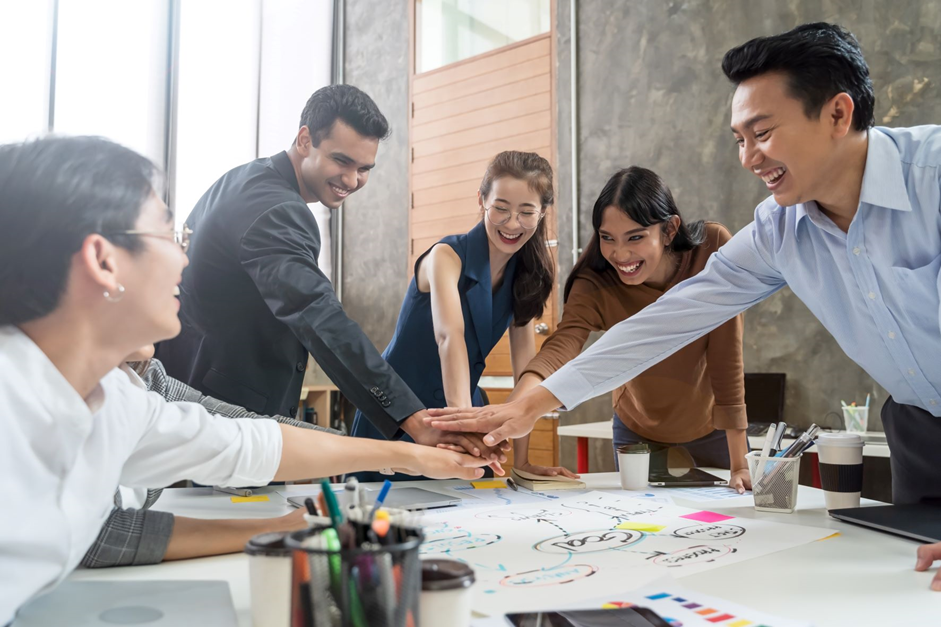 As it is, Malaysia's unique propositions have caused it to be ranked 2nd in ASEAN and 26th globally in the recent IMD World Digital Competitiveness Ranking 2020. Even the World Economic Forum (WEF) has also ranked Malaysia 34 out of the top 40 countries in its Network Readiness Report 2020. Above all, the World Bank Digital Adoption Index 2020 shows that Malaysia had outperformed its peers in East Asia and the Pacific regions for digital adoption capabilities.
About TM R&D
Established in 2001, TM R&D is the innovation arm for TM Group focusing on creating smarter ecosystems to make business and life easier for a better Malaysia. TM R&D's solutions are clustered around four (4) pillars namely Intelligent Platforms, Data Brokerage, Connectivity/Tools and IR4.0/Digital Solutions. Growing from strength to strength since 2016, TM R&D has won multiple global awards and generated more than 2,800 Intellectual Property Rights (IPRs) and 1,400 digital assets to date. TM R&D's innovations are all developed in-house and cut across multiple verticals such as Utilities, Retail, Agriculture, Healthcare and Education with safety and productivity as the top priority.
For more information about TM R&D and its innovations, visit www.tmrnd.com.my or email your inquiry to business@tmrnd.com.my or follow them on LinkedIn (TM Research & Development) for more news and updates.
About SHRDC
Selangor Human Resource Development Centre (SHRDC) is a non-for-profit training and talent development centre established in 1992, to appropriately skill Malaysians for a sustained and addressable pool of high impact talents for companies.
The Malaysian Smart Factory (MSF) 4.0 initiative at SHRDC supports the industries and community towards the adoption of emerging technologies through people-focused strategies. The MSF4.0 programs provide high impact and hands-on competency-based talent development programs towards the application and adoption of Industry 4.0 technologies and preparing an industry-ready workforce in Malaysia. The MSF4.0 is also an emerging technology enabler driven to support the industries and communities through active technology partnership to grow a collaborative and community-driven ecosystem of technology.
SHRDC is committed to contributing to Malaysia's aspiration for its workforce - the sustainable pool of highly skilled, innovative, and flexible workforce for Malaysia's digital economy.