Our white paper covers various topics related to innovation and technology. Feel free to browse
through or sign up for the mailing list and become the first person to know our next exciting updates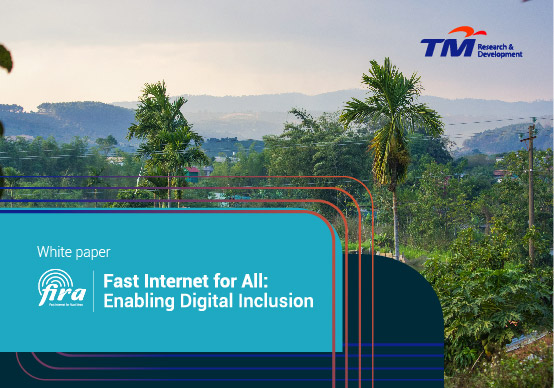 Internet accessibility has become more and more crucial with millions of homes serving as both office and classroom during the Covid-19 pandemic. Malaysia has also recently acknowledged that the internet is the third most important utility after water and electricity. FIRA is an innovative solution from TM R&D that offers a better internet service to the underserved community especially in the rural areas. Find out more on how FIRA is able to provide high speed broadband service anywhere and anytime, bridging the network connectivity gap using a faster and cost-effective method.
Read More