As organisations drive digital transformation to leverage opportunities brought about by the current digital economy, there is a need to accelerate the pace of innovation and build up innovation capabilities. Yet, the rapid rate of change driven by digitisation has made it challenging for enterprises to operate alone. It only makes more economic sense to partner up and harness the full potential of digital transformation.
To that, TM Research & Development (TM R&D), the innovation arm of Telekom Malaysia Berhad (TM) came up with an open software development platform, known as the Open Innovation Platform (OIP) back in 2018. Essentially, the OIP allows for rapid prototyping of smart services, an Application Programming Interface (API) storefront where developers can consume or create new APIs and a service hosting platform.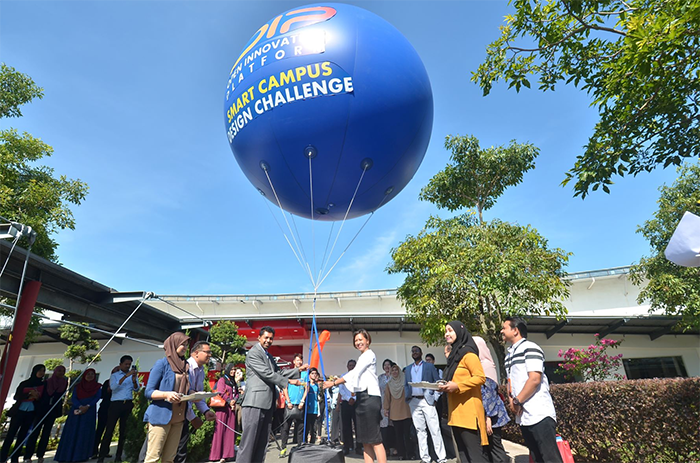 The Smart Campus Design Challenge Kick-off Session with Multimedia University in Feb 2018. Organised by TM R&D, the competition requires participants to propose innovative designs through OIP as an initiative to realise the potentials of IoT (Internet-of-Things)
In fact for TM R&D, its OIP promotes innovation and strengthens the capabilities of businesses, to ensure that they are globally competitive. What makes the platform more interesting is that it enables TM R&D to develop and deploy solutions four times faster than before.
The three main features of the OIP includes enabling the rapid creation of IoT and digital applications; creating an ecosystem for collaboration through the exchange of data and services; and OIP also promotes speed and innovation through APIs (reusability).
One of the key components of OIP is the API management system.TM R&D has experience in developing and deploying enterprise API management systems for TM that is running as a number of containerised applications over Kubernetes, a popular container-based platform for deploying, scaling and running applications as microservices.
OIP as a Service Exchange Platform
To put it simply, TM R&D offers software-as-a-service (Saas) for developers to publish data and create services using their cloud-native OIP. The data or services can be resided on premise and be shared publicly and securely via their Service Exchange Platform (SEP).
OIP as a multi-layer digital infrastructure that creates an ecosystem for the creation of new revenue opportunities, also allows for application developers to subscribe to various APIs offered by API Store owners to make their application rich in features. Which means, service providers can publish their APIs on the OPI and let others come and subscribe to it, with an option to monetise it. Currently, TM R&D's API store has various sets of open data and services that can be accessible publicly.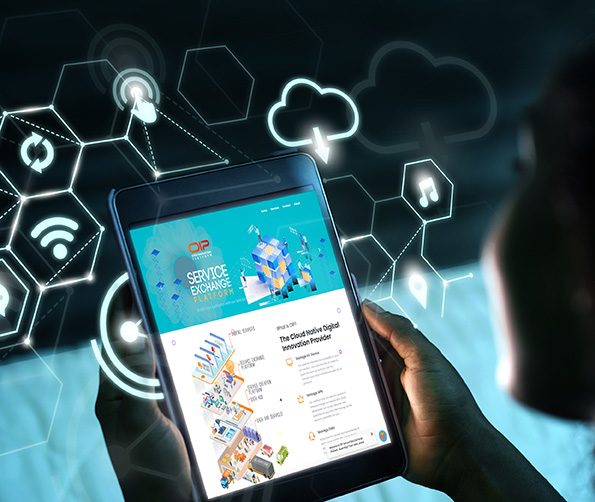 OIP enables rapid creation of IoT and digital applications as well as an ecosystem for collaboration through the exchange of data and services
OIP as a Datahub Platform
Even businesses that intend to have their data managed can opt for TM R&D's Data Hub within the OIP. OIP contains many open datasets that users can utilise to provide data driven decisions. These open datasets include weather forecasts of Malaysian cities, power outage alerts from Tenaga Nasional Berhad (TNB), many other agencies and state related, as well as World Bank information related to Malaysia context.
Though traditionally, these datasets would be preserved in files but with OIP, they have been converted to APIs that can be accessed by developers to build innovative applications and predictions. Active interest in leveraging the power of data through the OIP is reflected in several vital collaborations –involving MDEC, AXA Insurance, Human Resources Development Fund (HRDF), Selangor Human Resource Development Centre (SHRDC), Cyberjaya-based global tech enabler Cyberview, and others.
OIP as a Service Creation Platform
Another key feature is how OIP is integrated as an open-source IoT platform that enables rapid development, management and scaling of IoT devices with a fully revamped user-friendly graphical user interface (GUI). Subscriber is enabled to connect their devices and send data. Data can easily be managed and monitored.
Subscriber is capable of consuming data while at the same time has the option to let others consume it. In short, the OIP service platform is designed to be extendable, allowing other platforms to publish their services so that it can be reused by other applications. That said, OIP realises the potential of microservices, APIs, Internet-of-Things (IoT) and smart services in the digital era. Even end-to-end IoT solution including device to device communication, data storing, processing and analysis, security and rapid application development is made simple through OIP.
OIP as an Inclusive Business Solution
With digitalisation blurring the lines between sectors, there is an increasing need to solve cross-sector problems that are multi-disciplinary in nature. However, some organisations may not have sufficient resources, technology and expertise to innovate and address such problems.
Hence OIP,  Malaysia's first open software development platform, has generated more than 1400 service and data APIs, over 50 applications. Most of the innovations leverage the open data platform that helps to produce analytics which in turn, allows enterprises to establish correlations between the data gathered and the contributing factors, resulting in new revenue and cost-saving opportunities.
 TM R&D Award-Winning Innovations Powered by OIP
With OIP, the goal was not only to develop smarter platforms to create a complete ecosystem for growth but to also enrich the nation. We do this by enabling a truly open and innovative platform that can aggregate data and allow all applications to work seamlessly in a robust ecosystem. This can then create better insights and spawn creation of new services which will benefit the people,
Leveraging on OIP capabilities, the team at TM R&D simply sees it as a catalyst of transformation. Some of TM R&D's exciting solutions developed using OIP are the award-winning Smart Retail Analytics (ACE) and Smart Helmet. Smart Helmet is an innovation that combines communication, collaboration and most importantly safety features at worksites while ACE is an innovation that helps businesses improve customer experience and increase sales in a physical premise by providing information on demographics, average waiting time, purchasing behaviour and customer emotion detection.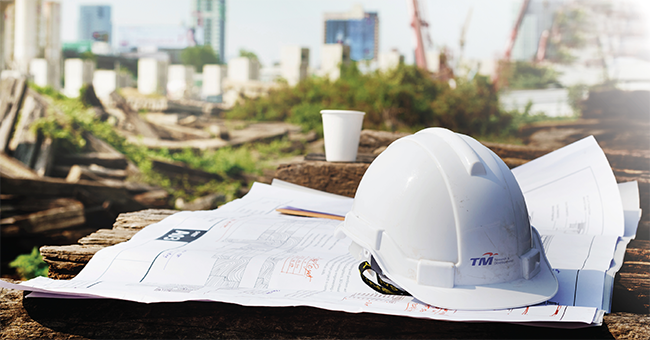 Smart Helmet developed on OIP is an innovation that combines communication, collaboration and most importantly safety features at worksites
In addition, TM R&D launched a Data Exchange Platform built using OIP, with the primary role of being a one-stop data exchange centre that will facilitate and accelerate data sharing in order to bolster research efforts in combating Covid-19. Appointed as Data Tech partner in April 2020 by the Malaysia Digital Economy Corporation (MDEC), this initiative was to expedite the access to data for developers, students, scientists and medical practitioners as well as government agencies to gather new insights on the disease and pave the way for major breakthroughs.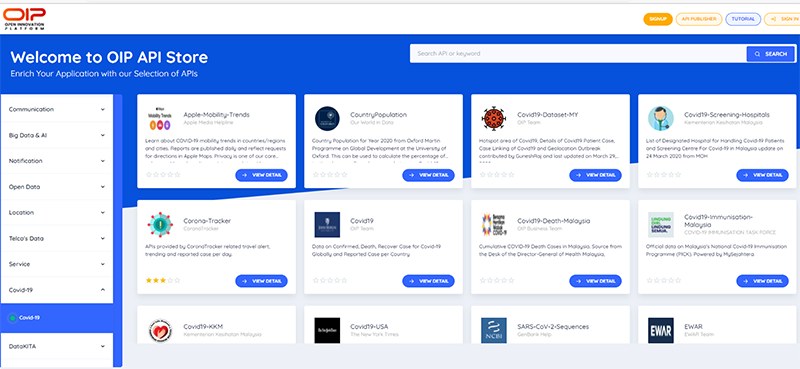 Data Exchange Platform built using OIP, with the primary role of being a one-stop data exchange centre that will facilitate and accelerate data sharing in order to bolster research efforts in combating Covid-19
About TM R&D
 Established in 2001, TM R&D is the innovation arm for TM Group focusing on creating smarter ecosystems to make business and life easier for a better Malaysia. TM R&D's solutions are clustered around four (4) pillars namely Intelligent Platforms, Data Brokerage, Connectivity/Tools and IR4.0/Digital Solutions. Growing from strength to strength since 2016, TM R&D has won multiple global awards and generated more than 2,800 Intellectual Property Rights (IPRs) and 1,400 digital assets to date. TM R&D's innovations are all developed in-house and cut across multiple verticals such as Utilities, Retail, Agriculture, Healthcare and Education with safety and productivity as the top priority.
For more information about TM R&D and its innovations, visit www.tmrnd.com.my or email your inquiry to business@tmrnd.com.my or follow them on LinkedIn (TM Research & Development) for more news and updates.